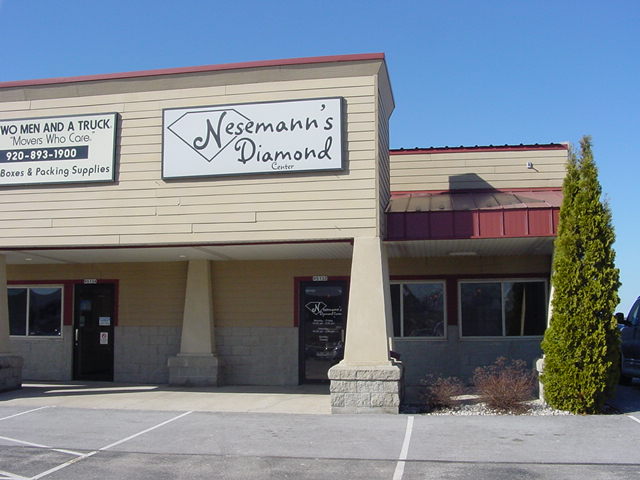 Nesemann's Diamond Center was established in 1919 and has been in the town of Plymouth, WI since 1957. We are a family owned and operated business that aim's to please the customer. We have a full line of engagement rings that fit any budget and with a bench jeweler on hand customizing and designing rings become very easy. We also carry a large selection of gold/silver gemstone designs, watches, and giftware for any occasion.
In addition to the sale of fine jewelry, we provide expert repairs on all your jewelry needs in HOUSE! Not one single item repaired at Nesemann's is sent off site, everything is done by Mike Nesemann(owner) or Alex Nesemann(son). Engraving and appraisals add to the list of services we provide for our customers.
Please allow Nesemann's Diamond Center to fulfill all of your jewelry needs. "There's always a Nesemann at Nesemann's Diamond Center"